We value your privacy and would never spam you
SOME EXPERTS FEATURED ON:
Dr. Keesha Ewers
Addressing Body Blocks to Abundance
Meridith Powell
Ownership to Abundance on Every Level
Kris Miller
Healthy Money to Happy Life
Dr. Joe Rubino
The Secrets to Creating Abundance Deliberately with Velocity
Marie Grigorian
Developing your Success Mindset
Christy Whitman
Natural Laws of Abundance
Cameo Gore
Choosing Heart over Hustle: Purpose to Profitability
Alexandra Joy Smith
The Inner Creation of Abundance
Jacquie Somerville
Gambling on yourself for Abundance
Patricia LeBlanc
The Abundance of Attracting the Right Clients
Corrina Steward
Activating Your Abundant Soul's Wealth
Mercedes Maidana
Abundance in Self-Love: How to love yourself through darkness
Lynn Kitchen
Stepping through Fear to Wealth Mastery
Dr. Andrea Pennington
How to Tap into Abundance Through Meditation
Susan McVea
Sales is abundance: Reframing your beliefs in sales
Stephanie Staidle
The Abundant Mind: Your Access to More Time & Money
Dr. Angela Smith
Re-aligning our bodies to Abundance
Leisa Peterson
Infinite Abundance
Jessica Yarbrough
How to Own Your Abundant Worth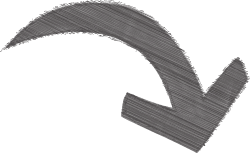 Levantay
Why Fear Isn't Real: How to bust through myths that keep you from abundance

We value your privacy and would never spam you
"WAIT" Don't Miss Your Chance
on Abundance Mindset Secrets!
Listen in on how abundance experts are doing it:
allowing abundance into their life and creating
personal freedom... and it's
FREE

!
SIGN UP NOW for expert advice & gifts!

We value your privacy and would never spam you